Celebrating 25th Year at MN State Fair: Complete Remodel -- All For You!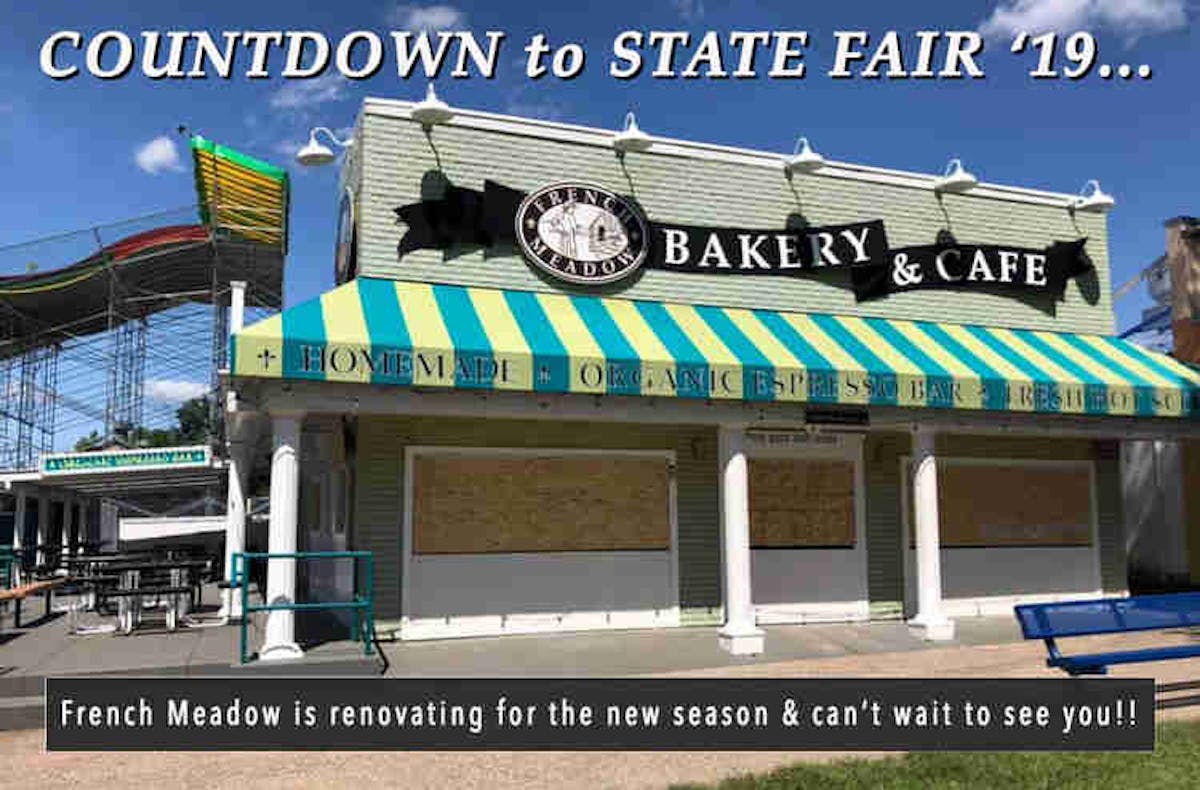 Aug 24, 2019
We listened to you! Big changes are afoot for our 25th year at the fair.
French Meadow's State Fair location is celebrating our 25th successful year with some extensive renovations and updates that will make your experience better than ever! Due to increasingly high demands for our fair offerings and input from our loyal customers, we've done a complete remodel. Our kitchen has been expanded with an arsenal of sparkling new equipment that will streamline food preparation and shorten the wait time. On the outside, we've added additional ordering windows -- five total! -- where you can order all of the favorite menu offerings that our customers know and love, including bakery, grill, and People's Organic coffee drinks. (Mini Sconuts! Earth Wings - vegan & gluten-free! Hot Scones with Fruit & Fresh Cream! You'll still be able to relax at our informal seating and our popular covered patio tables.
What will this mean for fair-goers? Easier, one-stop ordering! Lower wait times! Shorter lines!
Interested in what we have in store? Click here to see our State Fair menu. Better yet, take a look at some photos and kudos our fans on social media posted last year, below. Please hashtag us with your posts this year! Use #FrenchMeadowStateFair