Main content starts here, tab to start navigating
Celebrating Over 30 Years
Organic Pioneer
French Meadow began in 1985 as the first certified organic bread bakery in the U.S.A., baking traditional organic, yeast-free bread that was as delicious as it was healthy. As a pioneer in organics, we opened the popular Uptown Minneapolis cafe in the early 1990s by customer demand, and have been serving deliciously natural, local, organic food -- including vegetarian, gluten-free, and vegan -- ever since.
With the growing demand for fresh and innovative food, we expanded the cafe in 2013 to include the elegantly designed Bluestem Bar, where we offer full table service, a selection of sustainable wines and local taps, and a private dining room.
Months later, in early 2014, we extended our reach to the other side of the Mississippi River, as we opened the second French Meadow Cafe on Grand Avenue in Saint Paul near the Macalester College Campus. In early 2016 we opened a new location on the University of Minnesota campus in the Recreation and Wellness Center.
Lynn Gordon, Founder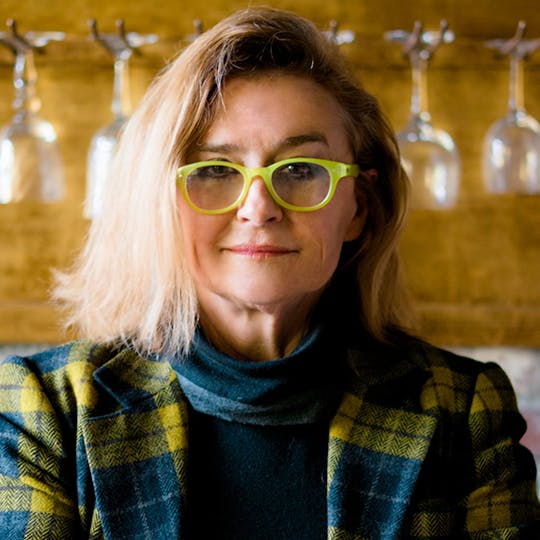 "French Meadow Bakery & Café represents my life's work of providing people with food that is pure, wholesome, and crafted with integrity and passion. It's something that my guests recognize and instantly connect with on a deeper level. We never sacrifice quality, and have total respect for our guests by working hard each and every day to provide an environment where everyone comes away feeling healthy, indulged, and satisfied.

"In this era of 'greenwashing,' French Meadow remains passionate about 'walking the walk': Staying true to the same organic and environmental standards that we began with in the 80s. We still craft all our dishes and baked goods from scratch, and from our hand-made pasta to our fresh sourdough pain levain and farm-fresh vegetables, we believe in communicating a cycle of respect for our shared home on earth."