French Meadow Featured in New Guide to World's Best Organic, Sustainable Restaurants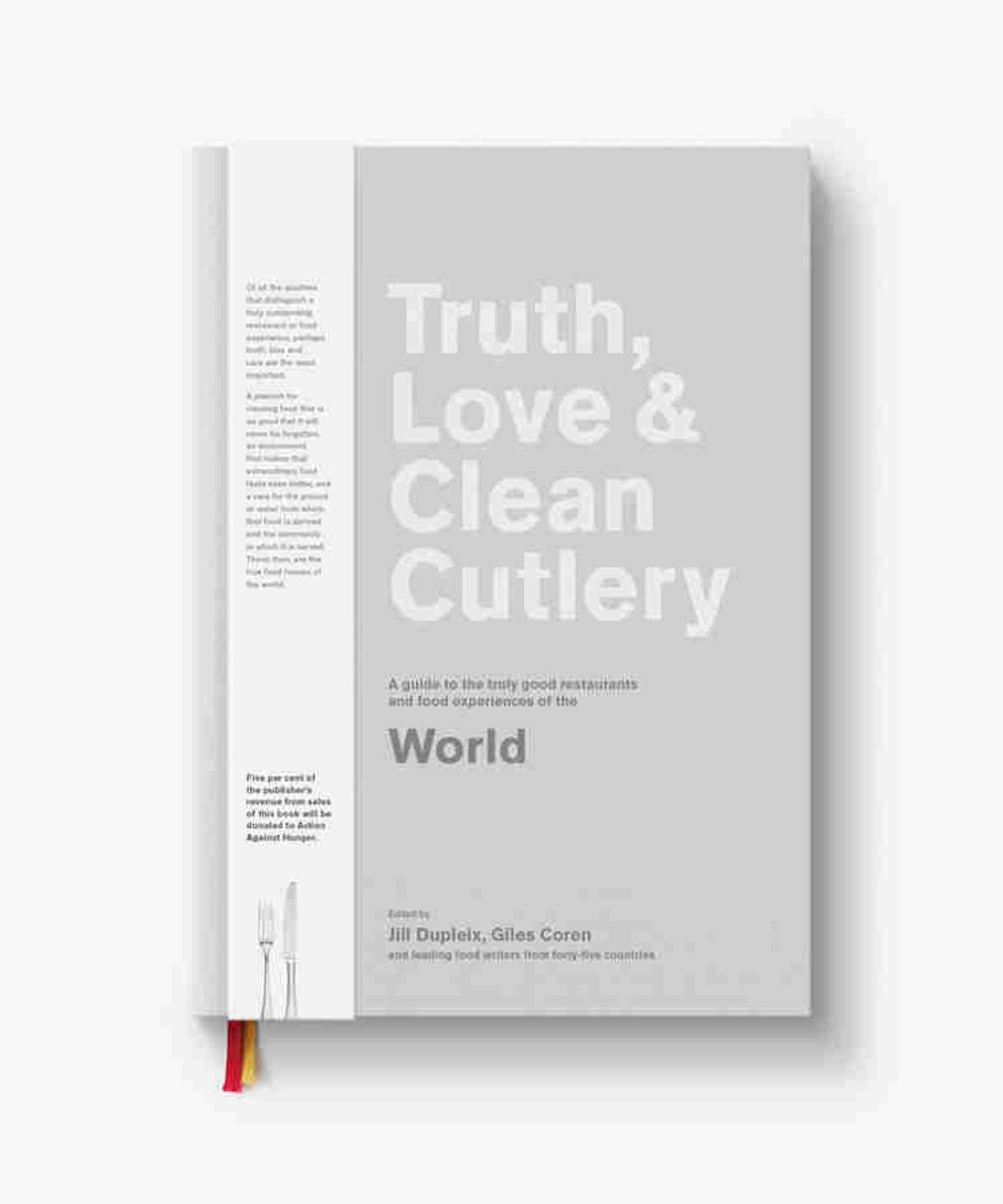 Dec 13, 2018
How happy are we to be included (two page spread, no less!) in the brand new guide to the world's truly exemplary, organic, sustainable, and ethical restaurants, Truth, Love & Clean Cutlery (Abrams, 2018)? Thrilled!
The restaurants featured in the guidebooks and accompanying website were selected by a small group of the world's best food writers, including Minneapolis writer Dara Moskowitz Grumdahl; the U.S. edition was edited by the legendary Alice Waters. There are four editions of the book -- U.K, U.S., Australia, and World -- and French Meadow was not only celebrated both the U.S. and world editions, it is the only Minnesota restaurant to be featured in the world edition.
From the guide:
"Is there an Alice Waters of American baking? If so it might well be Minneapolis' Lynn Gordon, who, as a health-minded macrobiotic cook in 1985, had her neighborhood cafe and yeast-free bakery certified as the country's first organic bakery. Later, she was instrumental in the United States' legal fight to allow hemp seeds in food, and founded the People's Organic quick-serve chain. Many of Gordon's relationships with farmers predate any American notion of a farm-to-table movement. But more importantly, her food is made with care and passion – and is always delicious."
(from French Meadow Café & Bluestem Bar's profile in Truth, Love & Clean Cutlery)
Yes, we're blushing.
The book is available now in area bookstores and makes a fabulous gift for every traveling foodie. To cut to the chase and order online: Buy U.S. edition or World edition.