In Remembrance: Bruce Bacon of Garden Farme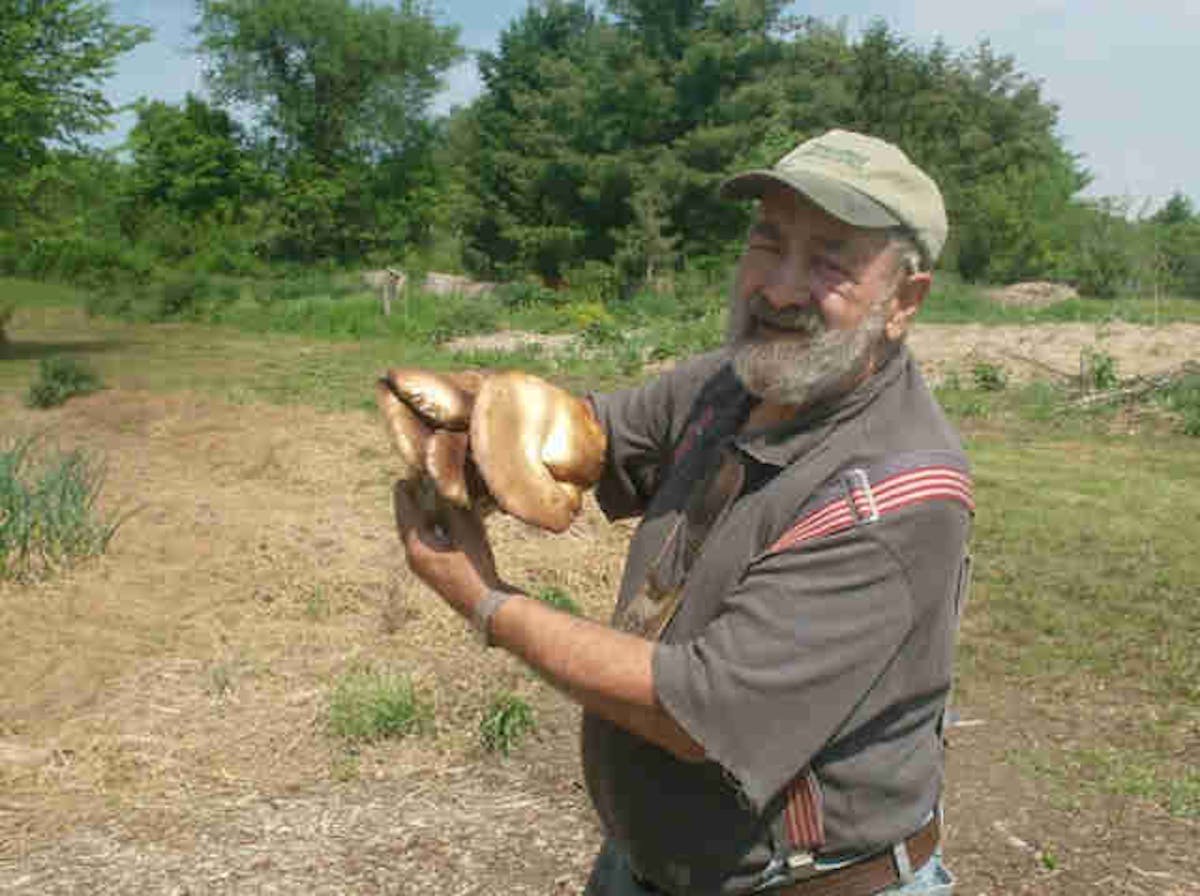 Nov 19, 2017
French Meadow has forged strong relationships with many farmers over the years, but perhaps none was as passionate an advocate for organic farming as Bruce Bacon of Garden Farme. Bruce passed away this October at the age of 76 at his family farm in Ramsey MN.
In the 70s, at a time when organic farming was still a fringe activity, Bruce was nurturing the soil of his family's farm, getting organic certification in 1977 and educating others on organics, permaculture, and soil health practices. His passion for soil – the core of agriculture, and something to be nurtured and respected – was unsurpassed, as was his generosity in spreading his knowledge to others.
The relationship with Bruce Bacon and his Garden Farme runs deep in French Meadow's history. He was the first vegetable farmer we bought from, and likewise French Meadow was his first restaurant client. Later, French Meadow started an annual educational program for employees, who spent days at Bacon's Garden Farme to get a hands-on learning experience with the organic farming process, building a relationship with the soil and the food that it yields. Bruce was always there to share his wisdom and passion.
French Meadow founder Lynn Gordon recalls an annual tradition in the early years of the cafe, when she would purchase all of Garden Farme's basil the night before the first big freeze each year, then hold a "basil party" for friends and employees, accompanied by music, pesto making, and beer all through the night. She recalls Bruce spending time in the French Meadow kitchen "eating and gabbing 'organic earth talk' with our various chefs over the years." She continues, "He was an educator, a philosopher, and a passionate advocate. Soil was his life."
Those of us at French Meadow who have worked with and learned from Bruce over the years are devastated by his passing, but comforted in knowing his rich legacy will live on.