May 18! Alliance for Sustainability 40th Anniversary Celebration with Frances Moore Lappe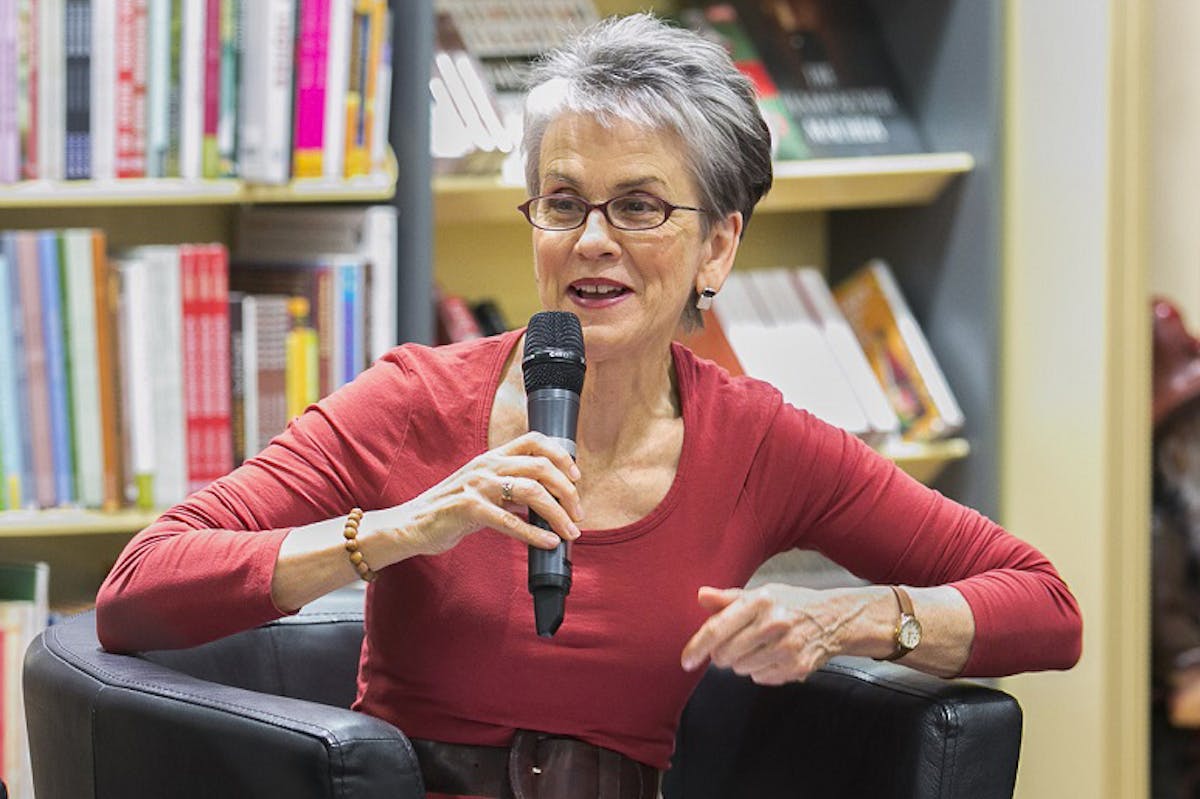 Limited tickets still available! Full details and event schedule here.

Join us on Thursday, May 18, 2023 when French Meadow's Nord Social Hall hosts the Alliance for Sustainability's 40th Anniversary Celebration, an evening of inspiring talks, live music, and delicious French Meadow organic, plant-based food & drinks. The special guest speaker will be the legendary Frances Moore Lappe, author of the groundbreaking Diet for a Small Planet (1971) and founder of the Small Planet Institute. As a pioneer in exposing the negative impact of meat-based diets on the environment and its role in world hunger, she is credited with inspiring millions to adopt sustainable plant-based eating. Guests will have the opportunity to meet Francis Moore Lappe and get personally signed books.
The evening will include live performances by Smithsonian Folkways recording artist and "true American troubadour" Larry Long and award-winning singer-songwriter-actress Mari Harris.
Also at the event, the Alliance for Sustainability will be recognizing the following leaders with its Sustainability Award:
MN Lt. Gov. Peggy Flanagan, staunch progressive champion, first Native American elected to the MN House and the highest-ranking Native American elected official in the US
MN Attorney General Keith Ellison, long-time sustainability and environmental justice leader at the state and national level, as well as the first ever Muslim elected to Congress
Lynn Gordon, women's business leader, creative culinary force and co-owner of historic French Meadow Bakery and Café, the oldest continually operating organic bakery in the US
Steve Shapiro, longstanding organic industry leader, advocate and co-owner of innovative, nearly 40-year-old French Meadow Bakery and Café
Collie Graddick, organic farmer in GA, consultant with the MN Dept of Agriculture, long-time co-op leader, founder of Community Table Co-op and Alliance Board Chair
Leo Cashman, Executive Director of DAMS (non-toxic dental alternatives), Founder and Treasurer of the National Health Freedom Coalition and Alliance accountant for 40 years

GET FULL DETAILS and TICKETS AT ALLIANCE FOR SUSTAINABILITY