SUPPORTING LOCAL ARTISTS WITH CUSTOM-PAINTED STATE FAIR WATER BOTTLE LABELS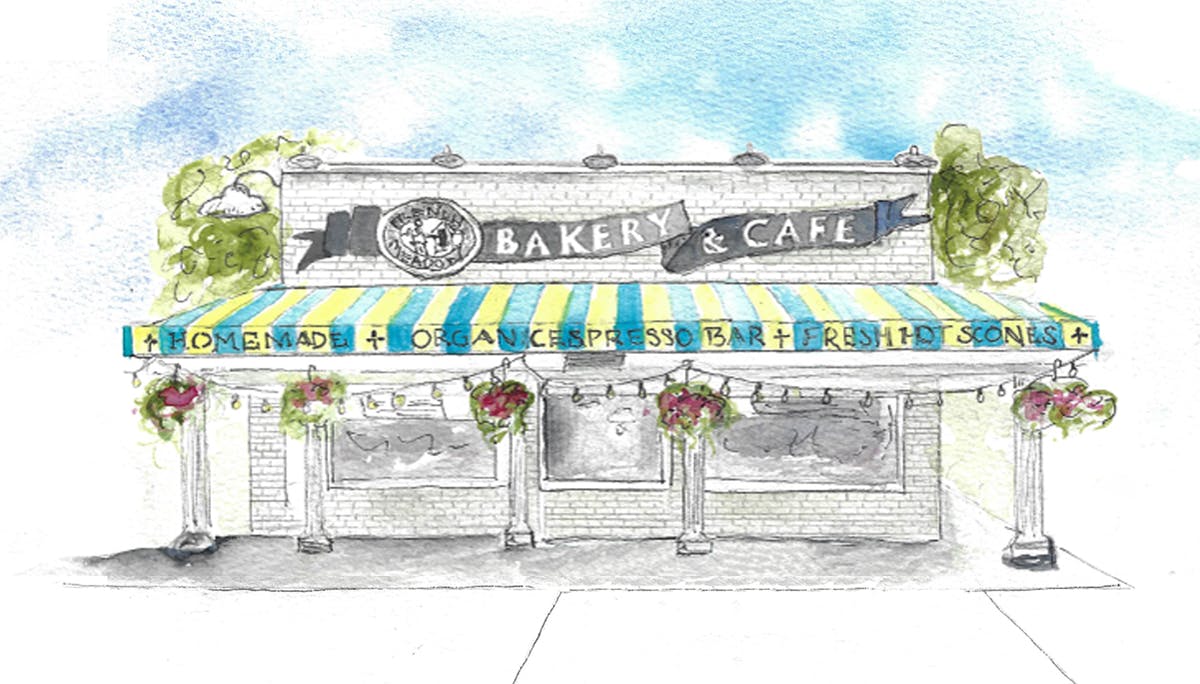 As part of our ongoing support of local talent, French Meadow Bakery & Café has partnered with a local artist to create a beautiful watercolor "portrait" of our MN State Fair building for the 2022 Minnesota State Fair. The illustration now graces the custom labels of our State Fair purified spring water from Mystic Lake Water.

"I met Melissa, and everything clicked; I love her work. She nailed it on the first round, we are so proud and happy about the design. She captured the image of our State Fair Café presence, the coziness and hominess with her brush," said Lynn Gordon, French Meadow Founder/CEO.
The Twin Cities' based artist is "The Watercolor Girl", Melissa Gacek. Gacek's style is whimsical, fun, and fresh. "French Meadow has been my favorite restaurant in the Twin Cities since moving here for college (the University of St. Thomas). I was eating breakfast this winter with my daughter, and I had a vision of doing a watercolor design for the café. It all came together when Gacek was introduced to founder and CEO, Lynn Gordon; the rest was history.
The 20 oz. chilled purified drinking water bottle sells for $4.
See more of her work and story at www.thewatercolorgirl.com